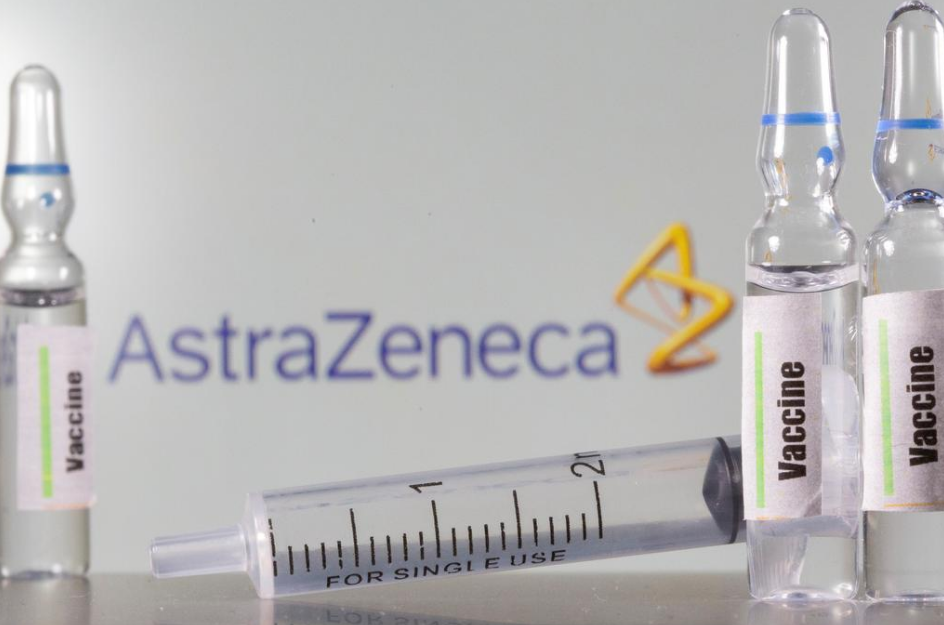 Hello!
Recently, the heat is settling down "just a little" in Japan!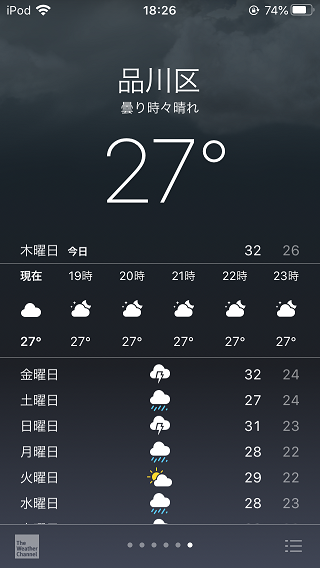 Finally, there are a few days when the maximum temperature drops below 30 degrees Celsius!
Such September is the month when the vaccine for "new coronavirus (COVID-19)" under development by Oxford University in the United Kingdom and AstraZeneca, a major British pharmaceutical company, is scheduled to be completed!
"It's already September! I'm looking forward about that!"
I was really looking forward to it … but the other day, the news of a "temporary suspension" came in about the clinical trial of the vaccine, so I would like to summarize it this time!
---
I introduce the "summary article" that tells the daily situation of "new coronavirus (COVID-19) infection" in Tokyo and Japan every day,
but I have reorganized up and updated the latest information about
"the flow so far about vaccine development and therapeutic drugs," and
"when will we be able to inoculate?"!
The article is here ↓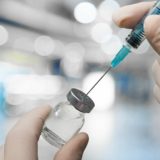 The vaccine will be completed soon?! "Past flow" and "future" of vaccines and therapeutic drugs! [New coronavirus] [COVID-19]
Hello! I think it was around March that this "new coronavirus (COVID-19) infectious disease" became ful...
While organizing this, I was delighted again, saying,
"Is it finally here (September)? It was a long time … but it will be completed in a little while!" …
Meanwhile, a little worrisome news came in.
Here is the information on the "Worrisome news" that I told you in the "Daily Summary Article"! ↓
アストラゼネカ 新型コロナのワクチン 臨床試験 一時的に中断
A new coronavirus (COVID-19) vaccine being developed by British pharmaceutical giants AstraZeneca and Oxford University, but seems to have temporarily suspended clinical trials …
I have introduced this vaccine under development by AstraZeneca and Oxford University many times in this summary article and so on, and this is the fastest vaccine in the world scheduled to be completed in September this month. But…
After reading the article carefully, apparently a clinical trial conducted in the UK confirmed that one vaccinated person had severe symptoms.
It is said that the causal relationship with vaccination is unknown, and it seems that specific symptoms are being investigated.
By the way, this final stage clinical trial (Phase 3 trial), which has been conducted for several weeks, is said to have participated in a total of 30,000 people from the United States, the United Kingdom, Brazil, and South Africa.
It seems that this clinical trial has been conducted in Japan since the end of August.
(By the way, Japan seems to have been temporarily suspended due to this time.)
I would like to summarize some of the reactions of experts.
BBC Fergus Walsh Medical Editor
"It is not uncommon for large-scale clinical trials to be interrupted. Every time a participant is hospitalized for unknown reasons due to poor physical condition, it is interrupted every time."

Oxford University spokeswoman
"Some people get sick by chance in large-scale clinical trials, but in the case we need to be carefully verified separately from the clinical trial."
Professor Ken Ishii, Institute of Medical Science, University of Tokyo

"It's unclear why it stopped, but clinical trials sometimes stop."
"Vaccines cause an irreversible immune response once they are hit, so there should be no safety issues, so you should watch over each and every thing, not happy or sad.
Ministry of Health, Labor and Welfare in Japan
"It is not uncommon for clinical trials to be interrupted at the final stage."
"It's not a discontinuation, it's just an'interruption', so I don't think it will affect Japan's vaccine security at this point."
Specially Appointed Professor Tetsuo Nakayama of Kitasato University
"Safety confirmation is indispensable for vaccine development. In the third stage clinical trials, the number of subjects will increase and it is not known what will happen, so it is important to thoroughly verify any undesired reactions."
Approximately 30,000 people are conducting this final stage clinical trial, and one has symptoms …
I hope it's not a side effect of the vaccine …
And I hope that one of them who has symptoms is safe because he is also participating in the clinical trial…
In this time when "I'm looking forward to completion soon", I got some anxious news…
However,
the vaccine being developed by American pharmaceutical giant Pfizer is scheduled to be completed in October, so don't give up hope and wait for the information after that!
And in connection with that …
Nine companies, including AstraZeneca, a major British pharmaceutical company that develops vaccines for the new coronavirus (COVID-19), and Pfizer, the United States, have jointly announced a declaration that
"we will proceed with the development of safety in the best possible way"!
・ Vaccine safety is our top priority.
・ Always give top priority to the health of the inoculators.
・ After confirming safety and efficacy through three-stage clinical trials, proceed to approval.
It seems to emphasize these.
And in the same article, a survey of about 20,000 people in 27 countries, including Japan, conducted from July to August this year found that 26% of those people were  worried about their health effects about vaccination. They said They were reluctant to give vaccination.
I want you to be able to get vaccinated as soon as possible, but safety is also important …
On the other day (September 9th), the news of "Vaccine Development Temporary Suspension" like above ran around the world!
After that, there wasn't much follow-up news on major news sites in Japan, so I was worried and looked it up, but there was a follow-up report after that!
Some news has included important information in pieces, so I will introduce them together!
アストラゼネカ、ワクチン治験の被験者に脊椎炎症 – ロイター
(* For those who can read Japanese: If you read only the title of the source, you may be a little worried, but it is not such a content, so please pass through the title once! lol)
First of all,
the situation of  the person of "Severe symptoms were confirmed in one vaccinated person",
・ Subject is a British woman
・ Symptom is "transversal spondylitis", a neuropathy that causes inflammation of the spine.
*According to AstraZeneca's CEO Pascal Soriot, a woman in the United Kingdom has begun to develop nervous system disorders.
*Also, according to AstraZeneca spokeswoman Michelle Macel, no final diagnosis has been made in this case.
(The diagnosis will not be confirmed until more tests are performed)
It is reported like this.
・ Women are recovering.
・ She may be discharged from the hospital where she was hospitalized within 9 or 10 days.
(↑ Does that mean that the symptoms are not so severe …?)
I had the above information, but I'm really glad that it didn't seem to be such a serious symptom!
And
・ Actually, "interruption" was the second time (the first time was in July), and the first time was neuropathy, but at that time it was not related to the vaccine due to multiple sclerosis.
・Clinical trials were suspended worldwide due to possible side effects.
・The clinical trial is expected to resume in the first half of next week.
It seems that both the subjects and clinical trials (vaccine development) are okay!
relieved!
I was really relieved!
By the way,
According to Professor Stephen Evans (Pharmaceutical Epidemiology) of the University of London School of Public Health and Tropical Medicine, said that
"Temporary interruption in clinical trials can happen by accident, and each time we have to verify the causal relationship with the vaccine."
"It's not uncommon for clinical trials with more than 70 subjects to have this happen,"
and
James Gil, an honorary clinical professor at the University of London School of Medicine, also said that
"It is a model for transparent research that properly discloses information (Even bad news) to the general public who are waiting for news of COVID-19 vaccine development."
"It is rather good to suspend the clinical trial to verify safety without giving in to the political pressure to "develop and complete it quickly". "
That was the opinion of the majority of experts in the news!
---
(Because I think that all people including me are interested in the new coronavirus)
To be honest, this "interruption" report was pretty shocking news for the people.
But when I looked it up, there seemed to be no problem and I was really relieved!
So, while telling this to as many people as possible, I would like to continue to wait for the completion of the new coronavirus (COVID-19) vaccine!
Until then, let's be careful about infection prevention measures for a while!
As a tool for infection prevention measures ↓
---
This is a summary of the aftereffects of the "New Coronavirus (COVID-19)" that I summarized the other day.↓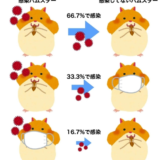 『新型コロナ』の後遺症は治らないかも…?!【新型コロナウイルス】
こんにちは! もう9月なのに!なんでこんなに暑いんだ!! …って今日思いませんでした?(笑) 今日の東京の最高気温は35℃でした・・・・。 ただ…みなさんごめんなさい…。 実は今日わたしはお...
The content is, "If you get infected, you may still suffer from sequelae two years later."
Please don't get infected anyway …!
And this is
"How long time the materials such as paper, cloth, plastic, etc. need to eliminating the risk when coronavirus is attached, and how effective disinfection is."
If you are interested, please take a look!
---
↑ I will continue to write useful articles like this.
I will continue to do my best to put it together!
Please be very careful when you go out!
AcertainFox512
---
*This is "COVID-19 Trend Calendar in Tokyo" as of Sep 12↓
◆Changes in New Coronavirus Infection in Tokyo◆
Aug

Sun
Mon
Tue
Wed
Thu
Fri
Sat

Total

–
–
–
–
–
–
472

2187

292
258
309
263
360
462
429

2373

331
197
188
222
206
389
385

1918

260
161
207
186
339
258
256
1667
212
95
182
236
250
226
247

1448

148
100
–
–
–
–
–

–

Aug

Sun
Mon
Tue
Wed
Thu
Fri
Sat

Total

–
–
170
141
211
136
181
1087
116
77
170
149
276

187

226
1201
–
–
–
–
–
–
–
–
–
–
–
–
–
–
–
–
–
–
–
–
–
–
–
–
 *Unit: person (number of infected people on that day)